«Someone always needs to cry to create a love story»
(C'était une histoire d'amour)
The first half of this season has been a tough challenge for the fans of Japanese skater Shoma Uno. It has undoubtedly been an even tougher challenge for the skater himself, whose career was unexpectedly divided into before and after his split with the former coaches—the split that put the enormous pressure of uncontrollable freedom on his shoulders. Only time will show whether these two or three months of skating coachless and visibly struggling will become a breaking point in his career and whether Stéphane Lambiel will provide a much wished-for antidote to Shoma's diseases.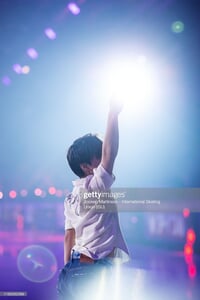 From what we have already seen in various interviews, photos, and short videos that reported his progress in Champéry, and particularly from what we have just witnessed at the Nationals, one thing is certain: at the very least, Shoma's shining eyes are back, as well as his contagious smile. There is a lot that one can discern from these little positive signs of Shoma's changing attitude.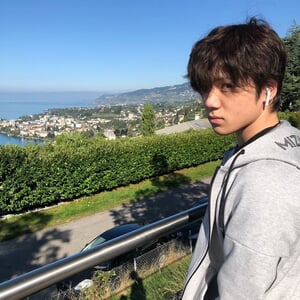 Shoma's collaboration with Stéphane started quite a while ago, when he was still a junior skater. They skated together in a copious amount of shows and Stéphane helped to polish a number of Shoma's programs choreographed by Mihoko Higuchi: one memorable outcome of this collaboration was the Olympic short program on Vivaldi's 'Winter'. Despite this intensive collaboration throughout Shoma's career, there remains only one program choreographed solely by Lambiel: «La vie en rose» («Life in pink», «life through rose-colored glasses»). Intended as Shoma's 2016-17 exhibition program, this lyrical masterpiece was shown only twice during the entire season: at the Rostelecom cup
and the Grand prix final.
And then forgotten—until its very recent revival at the 2019 Medalist on ice that took place after the Nationals.
Despite the small number of its performances, this program left an indelible mark on those who followed Shoma closely: it was very favorably received and dearly loved by his fans. Given that Shoma is about to announce officially his move to Lambiel, it makes sense to take a closer look at this program, this lyrical masterpiece created for him by Stéphane: at Shoma Uno seen through the (rose-tinted?) glasses of his coach-to-be.
«La vie en rose»: Edith Piaf
Edith Piaf's popular song leads us into the sensuous world of the (female) protagonist's amorous feelings towards her beloved, into the life seen through the rose-tinted glasses. It may seem excessively sugary and romantic at first sight, almost banal, but think of the historical context of this song created in the 1945 Paris. Think of the terrors of WW II; think of new waves of antisemitism, of post-war trials. Think of all the hurdles in Edith Piaf's life: not only those related to the war and post-war periods, but also her everyday struggles, her fight for a decent life and love (the latter includes her brief but intense romance with the then rising star Yves Montand). Without all these historical and personal details, Piaf's song would never rise to the kind of status it enjoyed for her entire generation and would never become her own signature song, one of her best-known hits. It is because its seemingly 'sugary' tone is full of bitterness—not another reanimation of an old worn-out cliché, but rather a desperate cry for new life, new love and new hope.
In the version of this song used in Shoma's program there are several important modifications. First of all, there is a new voice—Andrea Bocelli's tenor—which merges with, and counterpoints to, Edith Piaf's original recording. This leads to another important revision: the new version becomes a fully-fledged dialogue that involves both the lover and his beloved, the feelings of them both, and the 'rose-tinted glasses' that they both wear.
Grammatically, it results in gender reversals in those parts of the song where Bocelli is singing alone: he praises 'the portrait of the woman' ('de la femme', not 'de l'homme'), so all gender-marked pronouns are changed accordingly ('he', 'his' to 'she', 'her', and so on). The dialogical nature of this new version is crucial for understanding the choreography of this program. It has a number of dance movements where it seems as if Shoma is not dancing alone, as if there is a partner in this dance:
The ending of the «Il me dit des mots d'amours» phrase—here from the female perspective, so «he speaks the words of love to me»—is accentuated by a series of wavy arm movements in which we can almost sense the female protagonists's contours, even if she is not there in flesh and blood.
«Words of love» was something Shoma missed when training alone after his split with the former coaches. He confessed: what he truly needed at that point was emotional support, connection with someone whom he could trust and who would trust him; someone who would support him with all his heart, who would invest in him. And who would speak the words of love to him.
«La vie en rose»: Stéphane Lambiel
This program is quintessentially Lambiel-esque. Every single phrase, every single turn of the melodic line and of the skater's response to this turn tells us it is his style and his expressiveness; it speaks in his choreographic language. The immediate and almost meditative expressiveness of this piece is something typical both for Shoma and Stéphane.
For any skater the 'Lambiel presence' could be a serious threat, an invitation to the comparison that only few skaters could stand. Shoma is one of a selected few who could not only bear the comparison, but actually profit from Lambiel's delicate and subtle choreographic language, who could even refine it further.
A distinctive feature of this language is Lambiel's characteristically delicate treatment of melodic structures: the way he follows melodic ups and downs, beginnings and cadential closings, the way he breathes in and out together with music.
Melodic symmetries and similarities echo in choreographic gestures, in their own symmetries and references to each other. Music and choreography go hand in hand.
Here, I merged together a few beginnings taken (almost at random) from similar melodic phrases, and one immediately notices choreographic echoes here and there: similar circular movements at the very beginning, leading to almost imperceptible arm or hand emphases at the end. Every single snippet of this dance is an accurate copy—a plaster cast, one might say—of its respective melodic 'original', of its own wave-like melodic contour at the beginning that ends with a final rest at the end.
Choreographic accents are particularly noticeable around phrasal endings. The long phrase quoted above, one that starts with 'he speaks the words of love to me» (but now from the male perspective, so 'she'), ends with a nice choreographic touch: the skater using his toes to step back temporarily, to recede before the advance of the new melodic wave.
The clearest examples of this kind are two triple axels, both used to emphasize the end and at the same time the climactic point of the same melodic phrase, as well as its poetic climax: the perennial nature of the two protaginists' love — 'It's only him/her for me / And me for him/her, for life, / (S)he told me, (s)he swore to me, for life.'
Finally, one last example showing how music and choreography blend to create something uniquely expressive is the use of Shoma's signature move, cantilever. In this case, cantilever accentuates the tonal shift that accompanies the dramatic entrance of Edith Piaf's voice.
«La vie en rose»: Shoma Uno
The first part of this season has hardly been 'rose-tinted' for Shoma.
And yet if there is one thing that we can learn from 'La vie en rose', it is precisely this: that there is hope in the most hopeless times; that life blooms in the most unexpected places; that love brings back to life even the most desperate. That there is space for sincerity in the world of lies.
If one believes in him- or herself, if one maintains his or her creative fire and desire for perfection, then any obstacle can be overcome and any competition won. And then beauty—often completely unexpected and uncalled-for—will tint the blackest things in rose.
One only needs to believe. One only needs to love.
One only needs some support in the darkest of times. One only needs to get some love. Some love that he–Shoma, specifically–deserves, that he is destined to get.
And then the joy will come.
Happy birthday, Shoma Uno!